May 2, 2020 05:38 PM Central
March 27, 2014
"The Joy of the Lord is your strength"
Nehemiah 8:10b
I have been a mama for going on 10 years! Hard to believe that my 14-year-old son and I were introduced that long ago! Early on being a mom to him was so easy because ONE is easy! I can remember the challenging moments with him on ONE hand! I later learned that being a mom is not only wonderful and rewarding but it is challenging. Sometimes constantly challenging. If you are a parent - you can relate.
My husband and I was gifted 2 beautiful girls within 3 years of being married to each other. That is when I learned that I don't get to do the planning. God had a plan - even though I didn't agree with it at the time. We were super excited to welcome surprise girl #1 to our family but #2 was not as easy. We always knew we would have 2 girls to add to our family - He knows the desires of your hearts! 15 months apart - now that was not our desire. I remember asking my girlfriends to pray that I was not pregnant. For 6 months I kept asking God "Why? We can barely afford one baby?" "But God, I just started loving this baby!" etc... Then one day, the excitement was finally there and I fell in love with baby #2.
Then, she entered the world with a crazy easy delivery. God answered many prayers! However, I quickly learned - Baby #1 = Easy! Baby #2 = Cry all the time hard! My confidence in handling the whole mommy thing - fell through the floor! One day I cried to my husband and said: "Can I put her back in?!". I could not handle it on my own. Thankfully I have an amazing God and a husband who knew to call my sisters in Christ to love on me & to pray with me. It was shortly after this that a children's praise and worship song became a theme song in my home. Basically each verse of the song repeats a piece of scripture and I sing this verse ALL the time - "The Joy of the Lord is my Strength". The first time I remember singing it was when my toddler cried through her entire bath. Now, I sing it when it seems like the girls just cannot get along!
Recently I learned all about essential oils and there is an oil called Joy. It is a favorite in our house! Our human nature wants us to react - we are are all good reactive and stubborn individuals in our home. I have been working to change this by combining scripture, prayer, and Joy essential oil to each day. Working to build a more joyful, peaceful, & responsive home environment. To increase the joy in our home we have been meditating on Galatians 5:22-23:
"But the Holy Spirit produces this kind of fruit in our lives: love, joy, peace, patience, kindness, goodness, faithfulness, gentleness, & self-control. There is no law against these things."
We pray and we thank God for His promises, for gifting us with these attributes and to help us use them in the way He would use them.
Next, we have added the use of Joy Essential Oil in our home, I wear it and I put it in a diffusing necklace each day. Joy has an uplifting aroma and I have found that each person is less reactive in my home and much more responsive when I diffuse it. There is an entirely new sense of peace.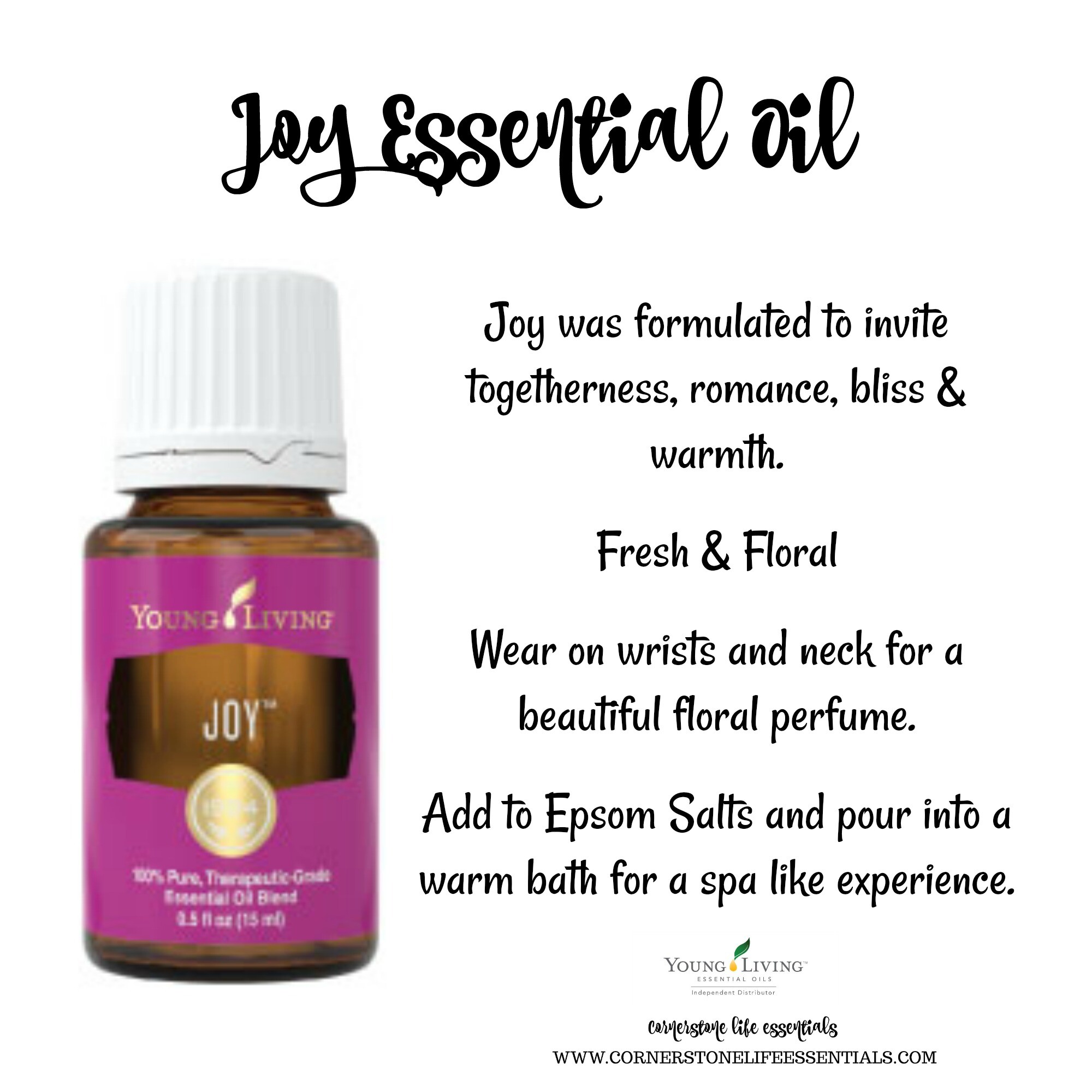 Throughout my workday, I have found that I smile a lot more. Also, This is my 8 yr olds happy oil. She gets frustrated very easily and inhaling this essential oil helps bring her back to a calmer, happier state so that we can talk about the situation and then pray about it.
I love the idea that we can turn back to God-given plants to be harvested and used in our homes to decrease the chemicals used in our homes.
Are you building a Joyful Home? How's that going for you? How is God encouraging you to Shine?
Let's spread His Love and His Joy!
Thanks for visiting today!
Want to chat more about using oils to love on your emotions? Contact me.